Love Notes
What Others Say about Samar and Blissful Events:
Couples:
"Every time I saw Samar on our wedding day, I felt a calming zen-like feeling wash over me."
"While dancing with my wife to "Unchained Melody," I could completely focus on her because everything was handled."
"Everyone raved about what a great job Samar did as our day-of-planner for two hundred guests at our family ranch. Her thoughtful questions and timelines guided us through the planning so that we could relax and completely enjoy the day."
"We hired Blissful Events just two weeks before our wedding, and they got every detail perfect. If you want to guarantee that you are going to have the wedding you've always dreamed of, Samar is the one to turn your vision into reality."
"I can't believe that Samar's magic wedding kit had everything from breath mints for us as we walked down the aisle, to men's socks for the groomsman who forgot to pack them.
Professionals:
"Samar is the BEST! You'll feel like an honored guest at your own wedding. Relax and enjoy every second of your day with your guests. She'll be the angel that takes care of all of the behind-the-scenes details to make your wedding day enjoyable."
Trang Vo, Vo Floral Design
"Samar was organized, detailed and professional in the pre-planning process, and her onsite execution of the event was flawless. She has a great attitude, calm demeanor, and an eye for detail and design. I look forward to working with Blissful Events again!"
Allison Fox, Senior Catering Manager, W Hotel San Francisco
"Thank YOU, for making our jobs easier. You're a rock star!
Karen D. Zachary, Event Planner, Miraglia Catering
"Samar from Blissful Events is one of my favorite coordinators. Her energy and enthusiasm combined with her professionalism and skill make working together a joy, especially on the most important day of a couple's life together."
Anthony Levy, Park Avenue Catering
"With the weddings I have officiated that Samar coordinated, I felt calm, confident, and completely focused on MY job because she did HER job so magnificently! And I saw that Samar has exactly the same mission that I do--to give couples their perfect, dream wedding. Only I just do that for the ceremony part--Samar does it for the whole event--every last detail is stunning! It is a wonder to officiate one of Samar's weddings!"
Reverend Elizabeth River, Interfaith Minister and Officiant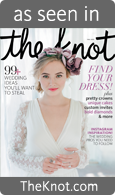 Kind words from review sites
Click below for an initial consultation questionnaire